Fast Shipment within 24-48 hours after Placing order. Click to Know More
Sign-up to our News letter to get update on our watches. Click to Sign-up or Login
Quick Support that respond as fast as possible. Click to Contact Us
Safe and Fast Delivery Service from FedEx. Click Here to Track your Order
I-Tem watches are valued worldwide for their quality, their performance, and their design. Every I-Tem watch is a masterpiece, and a guarantee of outstanding accuracy. The mechanical features of a I-Tem watch is complemented by an unmistakable aesthetic code. Each and every I-Tem watch makes a bold design statement, highlighting I-Tem innovative spirit to design watches for Men and Women who desire to dress classy at an affordable price.
To Know I-Tem is to know the story of an immigrant "Temitayo" who came to the United States as a student in February 2013. With a short period of time in class, he dropout from his Architecture master's program due to finances and was almost homeless in San-Francisco. He relocated to New York to stay with a family Member. He secured a job and started as a Kitchen Aid in various Restaurants until he worked his way to becoming an Event Manager in one of the restaurants over time.
"Temi" -has often known and called, invented a Wine Dispenser in 2015. He secured a Design Patent for the Design, which is considered a big deal, since it's an issue for major corporations to secure Patent not to think of a single guy. He could not get the funding he needed to make production but kept pushing through with his innovative spirit; out of which he proposed an Elevator innovative design to Otis Elevators to be implemented in their Elevator design but not considered due to the scarcity of the materials and the Cost involve. Continue

Color: Silver ChainShips To: Canada Good product, very slow delivery
Kemberly Roza
January 1, 2021

Color: RedShips To: CanadaNicely crafted watch, (girlfriend really liked) looks really good and would sure make heads turn... also feels very comfortable and light to wear cos of the wood. 5 stars no doubt.
Mammie Aguiniga
December 12, 2020
Fritz Filippi
December 12, 2020

Color: RedShips To: CanadaBeautiful, well packed. It came in carton box so can be good for a gift. With watch we receive this thing to resize the strap and also additional two part of bracelet if someone need bigger. Recommended.
Armaan Ellison
November 15, 2020
Reiko Jeanlouis
November 8, 2020
Gianmaria De Sario
November 8, 2020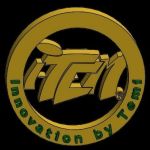 I-Tem® Innovation by Temi™
I-Tem® Watch Catalog
Each timepiece is a masterpiece, born in the smart minds of designers in the heart of the Big Apple
Classy Watchmaking since 2017